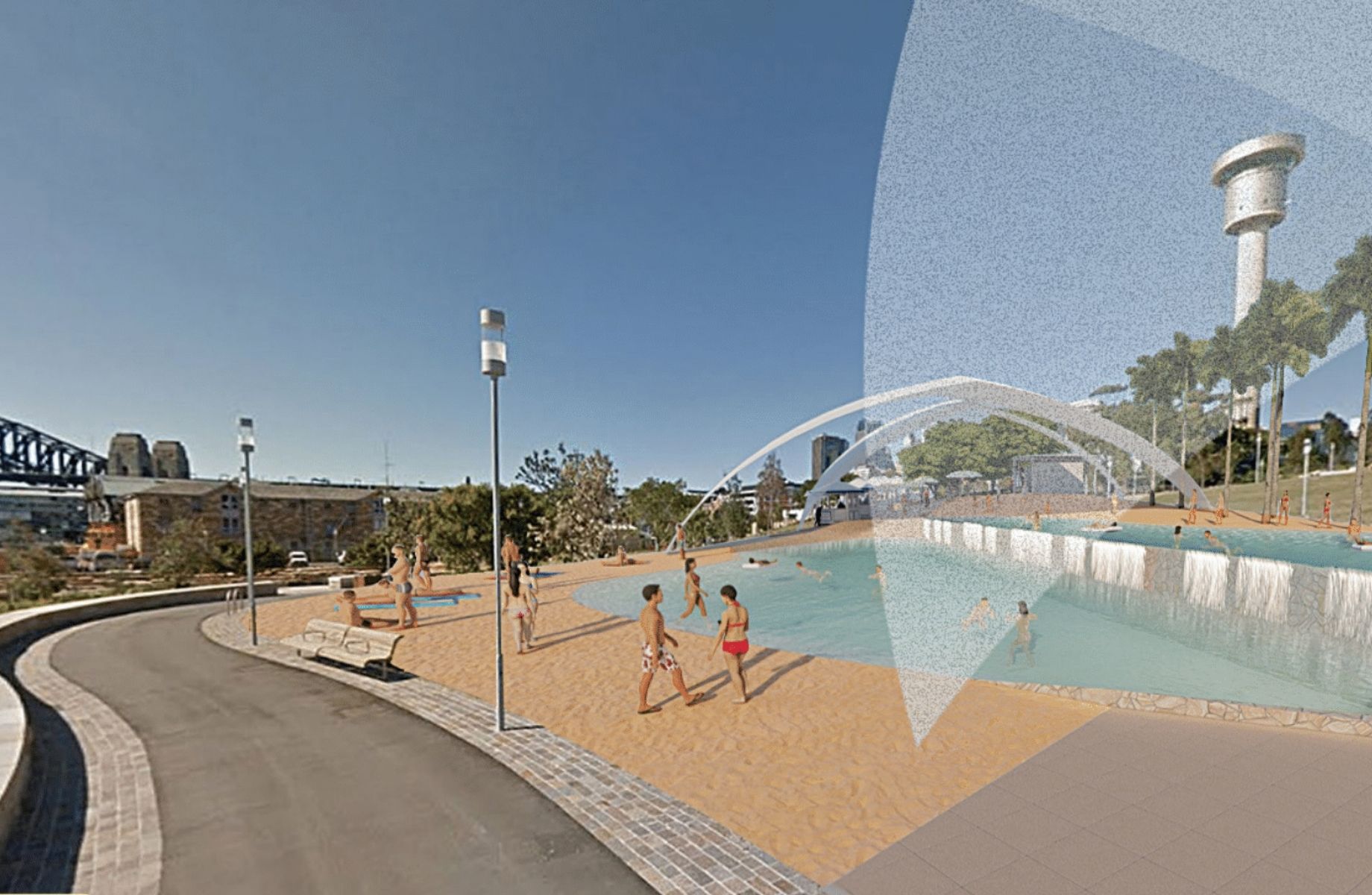 A plan to deliver a series of urban billabongs across Sydney is the vision of mayoral candidate Yvonne Weldon, who is running against incumbent Clover Moore.
Weldon is the first Indigenous person to run City of Sydney Lord Mayor and said Moore's bid for harbourside pools was elitist.
Weldon's shallow lagoon-style pools follow "ancient waterways", according to landscape architect firm Habit8's director David Vago who helped to shape the plan.
"This harbour already has enough lap pools," Vago said.
"They only service tourists and the wealthy … we wanted to make it more accessible for everyone."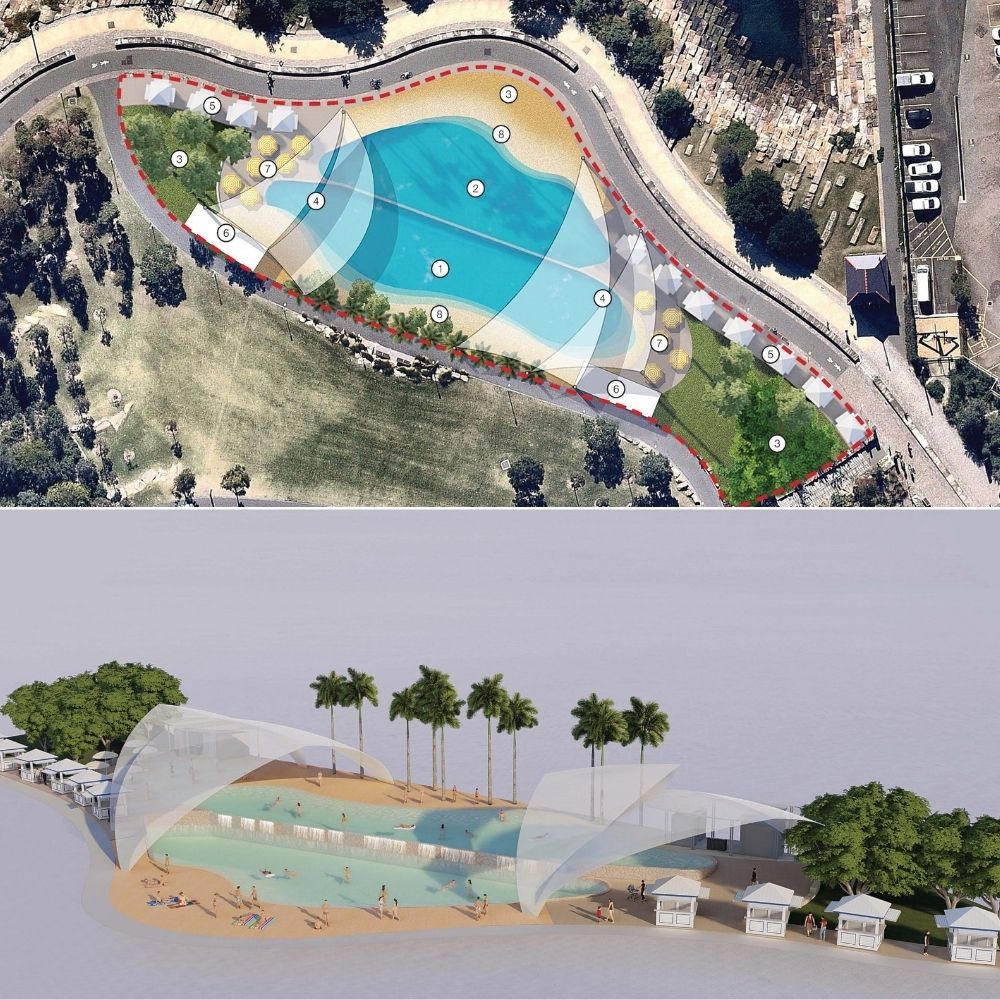 ▲ Ochre Songline is a series of accessible urban billabongs that follow ancient waterways proposed by mayoral candidate Yvonne Weldon. Images: Habit8

Vago said the network of urban billabongs, called Ochre Songline, would be focused on areas where there was infrastructure and density—at Barangaroo Headland Park, Pirrama Park, Belmore Park, Alexandria Park and Sydney Park.
"The fundamental difference is the billabong is going to be treated water and it's going to be more of a shallow lagoon for families, not another lap pool.
"They're all positioned around infrastructure such as railway stations and parks, and where the density exists and is proposed, such as Alexandria.
"It's a combination of transport infrastructure, density and ancient waterways."
Vago said while the project was conceptual, "it's got legs", and said a prominent Sydney architecture firm had committed to supporting the project if it was adopted.
"We're actually going to try and push this forward regardless of who wins the election, and Yvonne said she would support it," he said.
"We wanted more of a space where you would have a family get-together.
"We actually see them being used for other purposes during the winter months, they could be drained or have the waterline lowered, with shoreline activations."
Weldon said she had hoped to emulate the family-friendly lagoons and foreshore of Brisbane's South Bank.